General Meeting

13 July 2018, 18:30-20:30
LARC, 62 Fieldgate Street, London E1 1ES
Closest stations: Whitechapel / Aldgate East
All welcome, no need to book
Buzzer located to the left of the entrance, we're meeting in the office on the top floor
General meeting to discuss scheduling, decision-making and coordination of the book club. If you'd like to get involved and help run the book club please come along.
Self-organisation

14 July 2017, 18:30-20:30
LARC, 62 Fieldgate Street, London E1 1ES
Closest stations: Whitechapel / Aldgate East
All welcome, no need to book
Buzzer located to the left of the entrance, we're meeting in the office on the top floor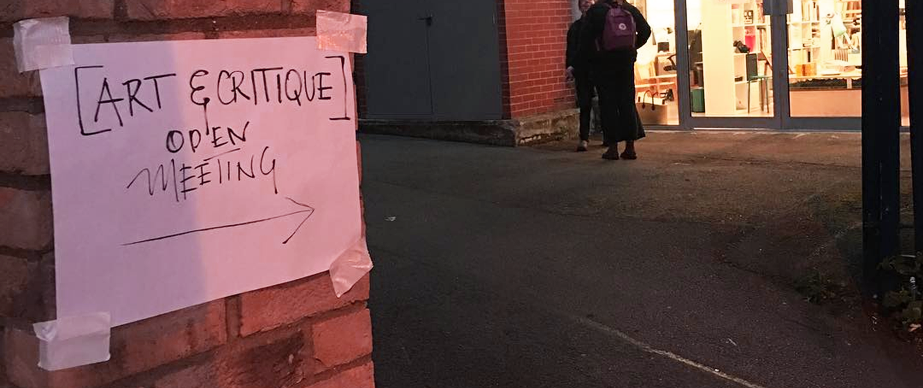 There are two main agenda items for this meeting, both will focus on self-organsiation and our intention to develop collaborative, cooperative and collective practices as part of our pedagogical remit.
In the first part of the meeting we will discuss our proposed research at LARC with a view to submit a proposal in early August 2017. The research is intended to help us learn from the organisational practices of the usergroups at LARC as well as the organisation as  whole. This is also an opportunity to discuss our broader research project on alternative art education, radical pedagogy and self-organisation. For an overview of this project please see our recent unsuccessful research proposal for a residency at MayDay Rooms. We will outline our research objectives, identify actions, distribute roles and compile a schedule.
In the second part of the meeting we will discuss our ongoing plan to distribute and rotate the work that sustains [ART&CRITIQUE]. We will discuss the jobs, guides and handover procedures. After a one-month handover process and one month to practice our jobs do we feel that have learned anything? Have we had enough experience to handover the job to someone else? Have we identified problems or ways of making improvements? Should we extend the rota period to 4 months with 1-month handover at either end? Do we need more training? What skills do we need training in? Should we organise a skill-sharing workshop?
Alternative Art Education & Co-operation

Friday, 12 May 2017, 18:30 – 20:30
Kupfer, Arch 213, Ponsford Street, London E9 6JU
Overground: Hackney Central, Homerton
Free, booking not required
On Friday, 12 May 2017 we're having an open meeting to lay the foundations of a new alternative art school, co-ordinate future projects and institute co-operative ways of working. If you'd like to get involved please join us! See below for the meeting agenda and if you'd like to add agenda items to the list please use the contact form to email them to us by 10 May 2017.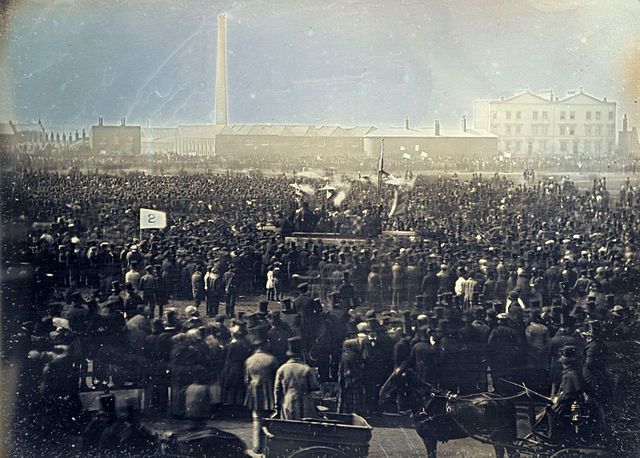 AGENDA
1. Report on [ART&CRITIQUE] participation, accounts and current productive tasks.
2. Distribution of tasks that keep [ART&CRITIQUE] running as a collective project. Co-ordination of roles and hand-overs. If there are not enough people to undertake the tasks we will consider adopting a different structure (e.g. yearly membership) so that we can pay people to undertake the tasks.
3. Future [ART&CRITIQUE] projects: book club, art crawl, studio crit and new projects or one-off events and workshops.
4. Discuss plans for an alternative art school running a yearly programme beginning in September 2018. How would this work and how would the participants be recruited? Should we have an application form/procedure or should participants be invited? An open call is more transparent but then we have the problem of selection criteria and having to turn people down. If we invite people we can all invite one person, which is more egalitarian, but then the project risks becoming a clique. In terms of structure, the programme would be a peer support group, meeting 1-2 times per week. To begin, we could incorporate the three irregular [ART&CRITIQUE] events (exactly as they currently run, open to the public etc.) and add seminars, lectures and/or workshops with guest tutors/practitioners, organised by and for participants on the programme, who will be responsible for developing the format of the programme and running it over time. We need to discuss funding (to pay guest tutors and cover  expenses) and find a regular reliable and free venue if The Field doesn't open again. Come with ideas for a name!
5. Plan to secure an empty building by negotiating a lease with the owners in exchange for maintaining the building. This would offer us a space from which to run all these projects, have exhibitions, run a cafe, workshops, courses, screenings and all manner of events for all ages to make an income to pay people and cover our expenses.
6. Start a workers' co-op and create a transparent co-operative structure for all the above and any other projects that may develop over time, including an alternative art education network website to host organisations that offer alternative art education in the UK.